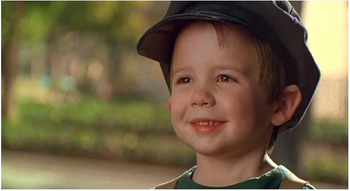 Biography
Character: Porky
Birthday: January 19, 1990
Place of Birth: Plano, Texas
Date of Death:
Place of Death:
First Short: The Little Rascals
Last Short: The Little Rascals
Number of Shorts: 1
History: There is not much known about Zachary Mabry. The IMDB gives his birthplace as Plano, Texas, but the actor bios on The Little Rascals DVD claims he was born in Broken Arrow, Oklahoma. At four years old, he was the youngest among the child actors in the movie, having won his audition by singing the songs, "Supercalifragilisticexpialidocious" and "A Spoonful Of Sugar" from the "Mary Poppins" movie soundtrack.
List of Shorts
Other Projects
---
Community content is available under
CC-BY-SA
unless otherwise noted.