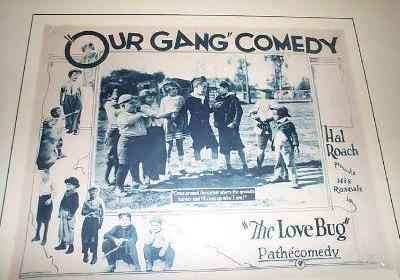 Production Notes
Length: Two Reel
Producer: Hal Roach
Director: Robert F. McGowan
Photography:
Editor:
Titles: H. M. Walker
Writer: Hal Roach
Released: April 5, 1925
Studio: Pathe Exchange

Main Cast
Supporting Cast
The Short
Plot: Whenever the gang needs advice or help, they always turn to Grandma. Mickey, Farina and Joe are having problems of the heart in their love matches. Pineapple, meanwhile, works at the local beauty salon, and while everyone is out, he lets his pals in the gang explore the cosmetics and devices. Mickey gives himself a mudpack, Farina gets a permanent wave and Jackie releases steam, air and water out of various tubes. The boss comes round to call a cop to chase the kids off, but Grandma shooes the kids off before that happens and then takes off herself.
Quotes:
"Ah works me down in the beauty shop - We makes people look like what they ain't." - Pineapple

Notes/Trivia:
Sequence
---
Community content is available under
CC-BY-SA
unless otherwise noted.