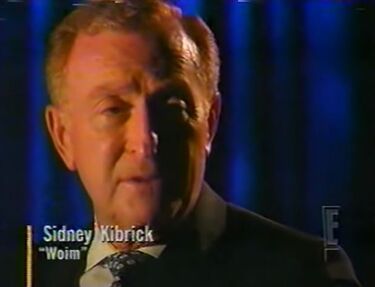 Biography
Character: The Woim
Birthday: July 2, 1928
Place of Birth: Minneapolis, Minnesota
Date of Death:
Place of Death:
First Short: Anniversary Trouble
Last Short: Time Out For Lessons
Number of Shorts: 26
History: Sidney Kibrick, along with his brother Leonard, were the freckle-faced curly-topped redheads who played a variety of bullies and antagonists in the series. Leonard joined the series first with Sidney later coming to replace him for a much longer run as The Woim, the partner of Tommy Bond as Butch, but for a few shorts, the boys actually got to appear together on-screen. Admittedly, Sidney stayed friends with George McFarland for years, but never liked Carl Switzer, who he refers to as being disagreeable. After the series ran out, they pretty much had normal lives with Sidney getting involved in recreational vehicles; his 1984 opening of a $15 million, forty-acre RV park near Palm Springs was not so much a culmination of his success but an effort to stage an Our Gang reunion.
List of Shorts
Other Projects
---
Community content is available under
CC-BY-SA
unless otherwise noted.