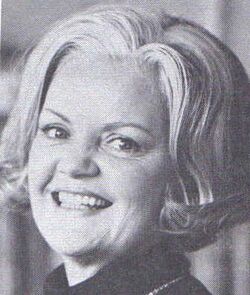 Biography
Character: Shirley Jean
Birthday: March 25, 1926
Place of Birth: Seattle, Washington
Date of Death: February 6, 2009
Place of Death: Saratoga Springs, New York
First Short: Helping Grandma
Last Short: Fly My Kite
Number of Shorts: 5
History: Shirley Jean Rickert was taken by her parents to casting agents as young child star. Her looks were made to resemble the Mack Sennett Bathing Beauties, and she was possibly intended to be a replacement to Jean Darling. After Our Gang, she went to join the low-budget Mickey McGuire cast in what Leonard Maltin calls in his book a trade since Kendall McComas left that series to join Our Gang. She recalls a story that when she went to an audition and her mother first met tiny actor Billy Barty dressed as a baby doing cartwheels, her mother was so overwhelmed into thinking Billy was a real baby and Shirley didn't have a chance with Billy's talent that she started to leave the audition. Shirley did eventually got the part of Tomboy Tailor in the Toonerville Trolley cast, later graduating into a young woman in Westerns for Monogram Pictures. Between movie roles becoming few and far apart, she drove a truck for the Air Corps during the Forties. When movie roles came hard to come by, she returned to her incredible looks to work as a dancer and stripper in burlesque shows under the name "Gilda And Her Crowning Glory." She left that routine to do secretarial work, later doing acting and behind the scenes work for the stage. During her travels, she met and encountered several "Little Rascal" claimants, people who falsely claimed to have been in the series, but she never did a thing to embarrass or confront their beliefs. She was last known working as a businesswoman and divorced, but still using her married name. She helped to maintain a website for her fans until her 2009 death in a nursing home.

List of Shorts
Other Projects
---
Community content is available under
CC-BY-SA
unless otherwise noted.