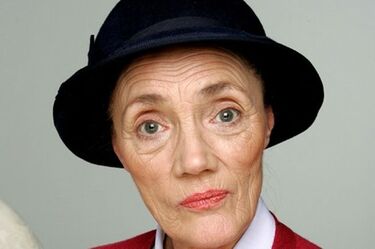 Biography
Character: Muggsy
Birthday: July 28, 1927
Place of Birth: Toronto, Ontario
Date of Death: July 26, 2020
Place of Death:
First Short: Hearts Are Thumps
Last Short: The Big Premiere
Number of Shorts: 7
History: Edited from her obituary: "Shirley Alice (Coates) Hartshorn was born in Toronto, Canada to Justus and Vera Coates and moved to Los Angeles when she was a toddler. As a child actress, Shirley was featured as Muggsy in Our Gang and The Little Rascals. She was also in the Shirley Temple movies, "The Grapes of Wrath" and many others. She attended John Marshall High School in Los Angeles. In 1946, she married Don Hartshorn and they raised five children in Inglewood, California. With her family, she loved to garden, bake, sew and go to the beach. She volunteered throughout her adult life with the PTA, Right to Life, church service and St. Joseph Hospital of Orange Spiritual Care. She was preceded in death by Charles ("Chuck"), her youngest son, and Don, her husband. She left behind four children named Cheryl, Kathy, Teresa, and Jack and her brother Bill and his wife Nancy along with four grandchildren and four great grandchildren."
In her career, she appeared in more M-G-M shorts than she did at Hal Roach studios and continued acting after she left the series. It is unknown if she is related to actress Phyllis Coates, who played "Lois Lane" in the TV-Series, "The Adventures of Superman."
List of Shorts
Other Projects
---