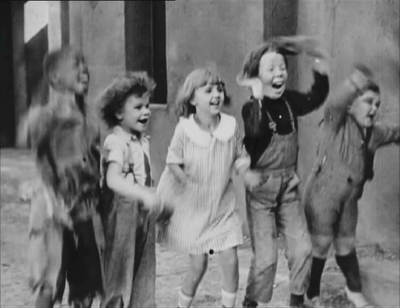 Production Notes
Series: Stan Laurel Series
Length: Two Reel
Producer: Hal Roach
Director: Scott Pembroke
Photography: Frank Young
Editor: Thomas J. Crizer
Titles: H. M. Walker
Writer: Hal Roach
Released: June 8, 1924
Studio: Pathe Exchange

Rascals
Main Cast
Stan Laurel - The King/Rudolph Razz
James Finlayson - Rupert of Hee Haw
Mae Laurel - The Princess
Billy Engle - Short officer
Ena Gregory - Hee Haw's maid
Sammy Brooks - Palace guard
Pierre Couderc - The Duke of Asprin
George Rowe - The Duke of Bromo
The Short
Plot: The king of a kingdom (Stan Laurel) disappears. A body double (also Stan Laurel) fakes his reappearance.
The Rascals briefly appear approximately fifteen minutes into the film. Ernie, Jackie, Mary, Mickey, and Joe (introduced as "great throngs") cheer the fake king ("Rudolph Razz") as he walks by. Mary bashfully goes up to Rudolph to talk to him. A jealous Mickey kicks Rudolph in his rear end, causing the Rascals to all laugh.

Quotes:
"He ain't no king. I know 'em all personally." - Mickey

Sequence
---
Community content is available under
CC-BY-SA
unless otherwise noted.