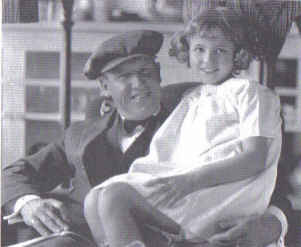 Biography
Character: Director, Writer
Birthday: July 11, 1882
Place of Birth: Denver, Colorado
Date of Death: January 27, 1955
Place of Death:Santa Monica, California
First Short: Our Gang
Last Short:
Number of Shorts:
History: Robert F. McGowan was the youngest of six children. His father had died at the hands of juvenile delinquents which sort of casts an odd light on his career of directing kids who played juvenile delinquents. Raised by an older brother, Bob originally wanted to be an inventor, but instead became a fireman. In the line of duty, he suffered a leg injury that developed into gangrene that was treated with morphine at his brother's suggestion, saving the leg though Bob walked with a limp for the rest of his life.
McGowan was unable to continue as a fireman. He acquired partial interest in a nickelodeon where he saw faults in the films being played and traveled to Hollywood in 1913 to try his hand in film-making. He started out as an assistant property man at Universal and began making the contacts to garner work as a director. He became friends with comedy-director Charley Chase and the two of them shared their deas in directing kids as Hal Roach was developing Our Gang. McGowan's eye for comedy and love of kids made the shorts a success for Hal Roach Studios. He dissuaded his own daughters from becoming actresses, but they still ended up become extras in a few Rascal shorts.
McGowan subsequently left the series to decrease his work schedule and work on feature films, but he loved his time in Our Gang more than any other project he'd ever worked on. In 1946, Hal Roach called on him for help in reviving the series after M-G-M had canceled it. They found a new group of would-be Rascals and introduced them in two feature films, "Curley" and "Who Killed Doc Robbin," but neither film was much of a success.
Sadly, Bob passed away on January 27, 1955. He leaves behind a legacy of renewed Rascal interest as a TV series spawning merchandise and collectibles powered by his own imagination.
List of Shorts
Other Projects
Tomboy (1940)
The Haunted House (1940)
The Old Swimming Hole (1940)
Curley (1945)
Who Killed Doc Robbins (1945)
---
Community content is available under
CC-BY-SA
unless otherwise noted.