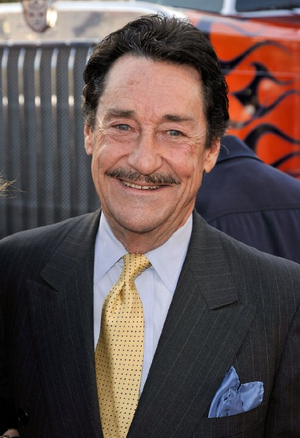 Biography
Character: Pete, Officer Ed
Birthday: July 28, 1941
Place of Birth: Montreal, Québec, Canada
Date of Death:
Place of Death:
First Short: The Little Rascals (animated series)
Last Short: The Little Rascals (animated series)
Number of Shorts:
History: Peter Cullen is a longtime voice actor, who is best known for his roles as Eeyore in the Winnie the Pooh franchise and Optimus Prime in the original Transformers television series. He also provided the voice for Pete in Hanna-Barbera's animated adaptation of Our Gang.

List of Shorts
Other Projects
The Smothers Brothers Comedy Hour (1967-1968)
The Sony and Cher Comedy Hour (1971-1972)
King Kong (1976)
The Richard Pryor Special? (1977)
Ringo (1978)
Scooby-Doo and Scrappy-Doo (1979)
Smurfs (1981)
Spider-Man (1981-1982)
Pac-Man (1982)
G.I. Joe: A Real American Hero (1983)
Transformers (franchise) (1984-2014)
Muppet Babies (1985)
The Jetsons (1985)
The Chipmunks Go to the Movies (1984-1985)
Dungeons and Dragons (1983-1985)
Ghostbusters (1986)
Rambo (1986)
DuckTales: Treasure of the Golden Suns (1987)
Yogi & the Invasion of the Space-Bears (1987)
Superman (1988)
Teenage Mutant Ninja Turtles (1988-1989)
Winnie the Pooh (franchise) (1988-2009)
---
Community content is available under
CC-BY-SA
unless otherwise noted.