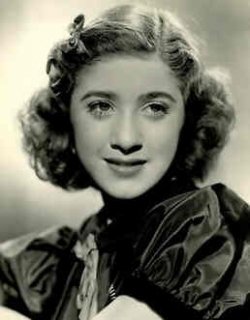 Biography
Character: Peggy Eames
Birthday: February 1, 1918
Place of Birth: Newcastle, Australia
Date of Death: March 3, 1987
Place of Death: Forest Grove, Oregon
First Short: Uncle Tom's Uncle
Last Short: Tired Business Men
Number of Shorts: 6
History: Not much is known about the past or career of Peggy Eames. An unrevealed source links her birthplace as Pennsylvania, but her son reports she was adopted in Australia. She won her role on Our Gang through a dance contest, later retiring from the show when she became too old for the series. Afterward, she went around singing in Vaudeville stage shows with Mickey Daniels until she became an adult, later marrying and having five kids. She passed away in 1987.
In 2013, her son, Paul, appeared on "Pawn Stars" trying to sell her old 1938 Gibson guitar and revealing a promotional photo from Seeing The World, but he eventually kept the guitar.
List of Shorts
Other Projects
Gallery
---
Community content is available under
CC-BY-SA
unless otherwise noted.