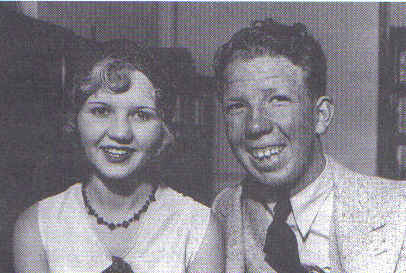 Biography
Character: Mary
Birthday: December 27, 1915
Place of Birth: Idaho Falls, Idaho
Date of Death: July 1, 1973
Place of Death: Glendale, California
First Short: Young Sherlocks or The Big Show
Last Short: The Fourth Alarm!
Number of Shorts: 42 (excluding 2 cameos)
History: Mary Kornman was the first little darling of the group. Cute and winsome with amazing poise and sophistication, she was the daughter of Gene Kornman, one of the photographers for Hal Roach, who volunteered her into the comedy series after it had started. Her sister, Mildred, also made it into the series, but didn't catch on as well as she did. Before she started blossoming into a little lady, Mary left the series to tour in vaudeville for three years and then complete three years of high school. She soon returned to acting and teamed with Mickey Daniels, her old Our Gang cast member in "The Boy Friends" series, the two of them reappearing in two more Our Gang shorts as their old characters as adults.
Mary married noted Hollywood Cinematographer Leo Tover, but they divorced sometime after she starred with John Wayne in Desert Trail. She later married Ralph McCutcheon, a Hollywood animal trainer and started riding horses. During her retirement from acting, she gave rare interviews, but when she spoke with the press for an Our Gang Reunion at Hal Roach Studios (Reunion In Rhythm), she remarked that she felt right at home again and how she was impressed with the newer kids and how clever they were. In a later interview the 1960s, she called her time doing the shorts a fun privileged experience.
Sadly, she died of cancer on June 1, 1973 in Glendale, California.
List of Shorts
Other Projects
---
Community content is available under
CC-BY-SA
unless otherwise noted.