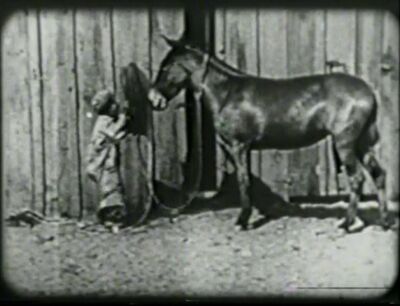 Biography
Lily is the mule in the residence of Booker T. Bacon and Farina and their parents in Fire Fighters. Lily is used to pull the wagon the father uses to deliver the laundry the mother washes. Booker has a hard time harnessing Lily to the wagon, which sports the name "White's Steem Larndry," before Lily winds up pulling the gang's homemade fire engine for their fire department.
Lily was played by Dinah the Mule.
Shorts
---
Community content is available under
CC-BY-SA
unless otherwise noted.