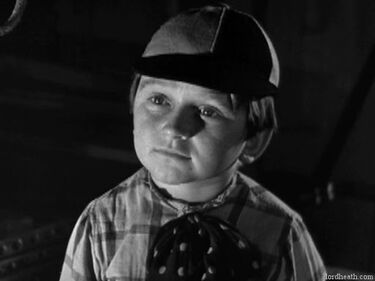 Biography
Character: Breezy Brisbane
Birthday: October 29, 1916
Place of Birth: Holton, Kansas
Date of Death: October 15, 1981
Place of Death: Lake Isabella, California
First Short: Readin' And Writin'
Last Short: Birthday Blues
Number of Shorts: 8
History: Kendall McComas was an American child actor possibly best known for his appearances in the "Mickey McGuire" and "Our Gang" shorts.
Born in Holton, Kansas, McComas lived for a time in Butte, Montana. He made his start as "Baby John" McCormack, singing and doing impressions before graduating to playing Mickey Rooney's "rival," Stink Davis, in the Mickey McGuire series. By time he joined Our Gang, he was already a veteran of over fifty films when he was cast in the "tough guy" role left open by the departure of Jackie Cooper in 1931.
Even though he was well into his teens during his Our Gang tenure, McComas was very short for his age and capably portrayed his grade-school-age character "Breezy Brisbane." However, in the shorts, Breezy's mother refers to his character as "Brisbane" in the films Readin' And Writin' and Spanky. the only shorts in which that name appears; the kids refer to him as "Breezy." However, the Leonard Maltin/Richard Bann book, "The Little Rascals: The Life & Times of Our Gang," lists his character as "Breezy Brisbane," a name which does not appear in dialogue in any of the shorts in which McComas appears.
After growing up, McComas left show business and became an electrical engineer at the U.S. Naval Weapons Center in China Lake, California. He was once married, but it ended in divorce. Turning 65 in 1951, he learned he was being forced into retirement and committed suicide two weeks before his birthday on October 15, 1981. He passed away in his home in Lake Isabelle, California.
There is no known burial site for him. It is unknown if his remains were claimed by relatives and buried beyond California or if he was cremated.
List of Shorts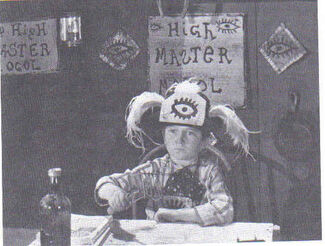 Other Projects
---