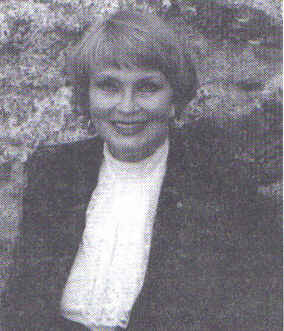 Biography
Character: Jean Darling
Birthday: August 23, 1922
Place of Birth: Santa Monica, California
Date of Death: September 4, 2015
Place of Death: Rodgau, Germany
First Short: Seeing The World
Last Short: Bouncing Babies
Number of Shorts: 35
History: Beautiful and blonde Jean Darling was actually born Dorothy Jean LaVake. She was spotted on the street by L.A. French, Hal Roach's assistant general manager, as a potential replacement for Mary Kornman in Our Gang . The acting job led to other roles in other films, vaudeville and the RKO-Orpheum Theatre circuit through the Thirties. Along the way, she would be reunited with her co-stars Harry Spear, Elmer Lowry and Peggy Eames.
Jean graduated from Miss Long's Professional Children's School in Hollywood started singing. In 1940, as the series was floundering under M-G-M's influence, she picked up a scholarship at the New York Municipal Opera Association. M-G-M soon called her to star opposite Mickey Rooney in the Andy Hardy series, but she didn't accept. She left Hollywood behind to work on Broadway. She was in the USO for several years and later did CBS radio serials and a NBC network program called Have A Date With Jean Darling.
Jean married in 1954 to Reuben Bowen (formerly Kajar the Magician). They had a son and retired to Dublin, Ireland. Later widowed, she wrote mystery novels and performed on the road as "Aunt Poppy," a children's radio show character in Ireland. She lived in Germany with her son during her last years, passing away at the age of 93 on September 4, 2015 in Rodgau, Germany.

List of Shorts
Other Projects
Babes In Toyland (1934) (uncredited) - with Oliver Hardy, Stan Laurel, Henry Brandon, Scott Beckett, George Billings, Billy Bletcher, Thomas Bupp, Johnny Downs, Marianne Edwards, Cullen Johnson, Payne Johnson, Richard Jones, Gus Leonard, Sam Lufkin, Jackie Lynn Taylor, and Jerry Tucker
Jane Eyre (1934)
Count Me In (1942)
NOTE: In his book, Leonard Maltin incorrectly identified Jean as the mermaid in The Bride of Frankenstein (1935).
---
Community content is available under
CC-BY-SA
unless otherwise noted.