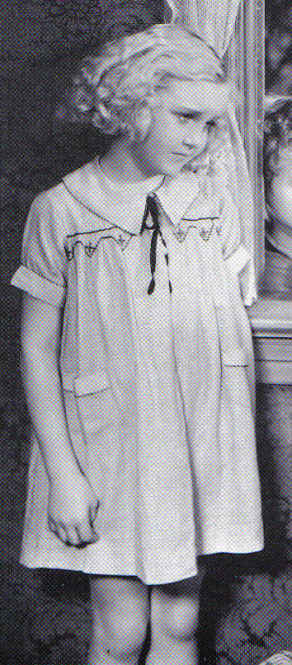 Profile
Name: Jacqueline "Jackie/Jane" Taylor
Nickname: None
Played By: Jackie Lynn Taylor
Born: Unrevealed
Relatives: Marianne (sister)
Clubs: None
First Short: Hi'-Neighbor!
Last Short: Shrimps For A Day

Character
Bio: Jane is the sweetheart of Wally Albright in what begins as a most obvious one-sided relationship. She is most distracted when Wally's rival, a new kid named Jerry Tucker arrives in the neighborhood with a store-bought toy fire engine to vie for her attention in Hi'-Neighbor!, but she changes her mind about Jerry after he lets her fall off the back of his fire engine to keep Wally and the other kids from wrecking it with their handmade creation. She changes her opinion about Wally after he goes after a doll her kid sister wants in For Pete's Sake! and even plays nurse for Wally's football team in Washee Ironee.
There are no signs of parents for Jane or her sister, Marianne. In fact, they are both later observed as living at the Happy Home Orphanage in Shrimps For A Day, as are the majority of the other kids, many of whom before and after have parents.
Quotes: None

Notes/Trivia
"Jane" was originally going to be played by a young actress named Jane Withers, who was paid for two weeks work to replace Dorothy DeBorba, but when she was cast in the movie "Bright Eyes" with Shirley Temple, Jackie Lynn Taylor took over the character and her name.

A character called Jane was played by Heather Karasek in The Little Rascals; it is unknown if character was based on the Jackie Lynn Taylor role. The character bears more of a resemblance to Jean Darling.

---
Community content is available under
CC-BY-SA
unless otherwise noted.