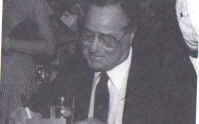 Biography
Character: Jack Davis and Waldemar
Birthday: April 5, 1914
Place of Birth: Los Angeles, California
Date of Death: November 3, 1992
Place of Death: Santa Monica, California
First Short: Young Sherlocks
Last Short: Derby Day
Number of Shorts: 19
History: John "Jackie" Davis was the younger brother of actress Mildred Davis, the main leading lady for comedian Harold Lloyd. He was brought into Our Gang to be the main scrapper of the group, later followed by other Rascals like Tommy Bond who played Butch later in the series; however, once Harold married Mildred, he yanked his young brother-in-law out of show business and sent him off to military school. This incident can be interpreted either one of two ways, to get rid of him or save him from the fate of so many child stars. If one accepts the latter reason, it makes much more sense. After leaving acting and show business behind, Jack excelled in his lessons and became a prominent physician under the name Dr. John H. Davis in West Los Angeles. Despite not having the career of Mary Kornman or even Jackie Cooper, another Our Gang tough kid, he remains one of the top remembered stars of the early Pathe years. He died at 78 years old in Santa Monica, California on November 13, 1992, just a day after Our Gang creator Hal Roach.

List of Shorts
Other Projects
---
Community content is available under
CC-BY-SA
unless otherwise noted.