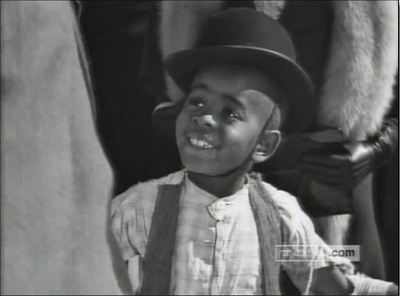 Production Notes
Series: Charley Chase Series
Length: Two Reels
Producer: Hal Roach
Director: Charley Chase (as "Charles Parrott") and Eddie Dunn
Photography: Francis Corby
Editor: William Terhune
Titles:
Writer:
Released: March 17, 1934
Studio: Metro-Goldwyn-Mayer

Rascals
Main Cast
Charley Chase - Charley/Hal/Henry/Eddie/Father/Charlotte/Baby 1/Baby 2/Baby 3/Baby 4
Betty Mack - Betty
Florence Roberts - Mother
The Short
Plot: Charley meets and falls in love with a girl named Betty, promising that she will be seeing a lot of him. It is not too long before Betty believes she is going crazy, as just minutes after meeting Charley, she bumps into his three brothers (all of whom look exactly like Charley). One is a trolley conductor, another a traffic cop, and another a taxi driver. Charley eventually straightens out the situation out, and invites Betty to listen to he and his brothers rehearse for a musical performance at a party.
Stymie Beard briefly appears when Charley and Betty first meet. Charley and Betty both find a penny laying on the ground, and begin arguing over it. Stymie shows up to announce that he has lost a penny; Charley immediately returns the penny to Stymie.

Quotes:
Note/Trivia:
Charley Chase plays a total of ten roles. He portrays his usual character, as well as his character's three brothers. A framed portrait of Chase as the brothers' father is briefly seen. The brothers' sister (Chase in drag) makes a brief appearance. At the end of the short, the now married Charley and Betty take a walk with their four babies (all played by a clean-shaven Chase).

The names of Charley's brothers ("Hal", "Eddie", and "Harry") may have been homages to some of Hal Roach Studios' staff members (producer Hal Roach, director/actor Eddie Dunn, and recording engineer Harry Baker).

The brief instrumental tune that Charley's brothers play as they prepare for their band rehearsal is musical director Marvin Hatley's "Honolulu Baby", best known for its presence in the Laurel and Hardy feature film Sons Of The Desert (which costarred Chase). The tune also appeared in Mike Fright, Beginner's Luck, Our Gang Follies Of 1936, Framing Youth, and Our Gang Follies Of 1938.
Sequence
---
Community content is available under
CC-BY-SA
unless otherwise noted.