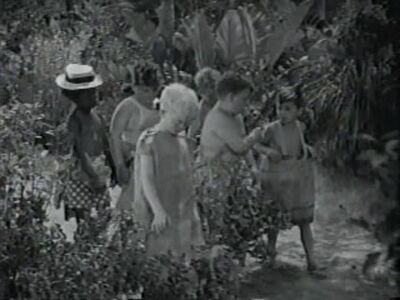 Production Notes
Length: One Reel
Producer: Metro-Goldwyn-Mayer
Director: Edward Cahn
Photography: Clyde DeVinna
Editor:
Titles:
Writer: Robert A. McGowan and Hal Law
Released: January 21, 1941
Studio: M-G-M

Main Cast
Supporting Cast
The Short
Plot: Since Butch left the neighborhood, Slicker Walburn and his friends have been pulling malacious tricks and cruel pranks on Spanky and his friends. When the gang goes swimming at the watering hole, Slicker and his bunch find their clothes and tie them together in knots. This is one indignity too far, and Spanky declares war fought with flying tomatoes, Limburger cheese and old watermelons in McGowan's Vacant Lot. Even with some of his forces wanting to quit, Spanky rallies on with an aerial attack that leaves Slicker and his bunch conceding defeat; the punishment is to have them untie the gang's knotted clothes.
Quotes:
"Never do unto others what we'll make you undo." - Froggy

Notes/Trivia:
Sequence
---
Community content is available under
CC-BY-SA
unless otherwise noted.