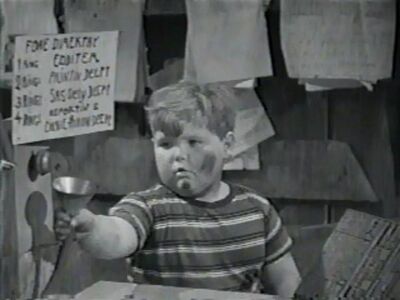 Bio
Fatty is a rarely seen resident of Greenpoint. He is the "Printin Deept" for Spanky's kiddie newspaper, "The Greenpoint Flash." When he breaks an ink stamp, the gang straps the printing plate on his rear end and he repeatedly sits down on the stack of papers, which turns out to be very effective in producing a large number of high-quality newspapers. Later, as a member of the gang's baseball team he commits an error playing second base and is replaced by Rover. When the dog turns out to be a better fielder it is recruited for a motion picture role which does not turn out very well.
Fatty was played by actor Clyde Demback.
Quote:
Community content is available under
CC-BY-SA
unless otherwise noted.