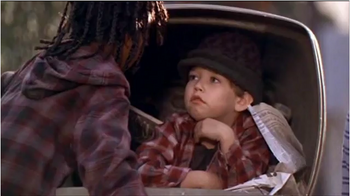 .
Biography
Character: Uh-Huh
Birthday: April 19, 1987
Place of Birth: Mission Viejo, California
Date of Death:
Place of Death:
First Short: The Little Rascals
Last Short: The Little Rascals
Number of Shorts: 1
History: Courtland Robert Mead is the son of Robert and Denise Mead and brother of Lauren and Candice Mead. He made his feature film debut in "For Parents Only" in 1991 and has been very active since then. Among his most remembered roles are Danny Torrance in the 1997 TV remake of the 1980 Stanley Kubrick classic, "The Shining." He also played Kirk Cameron's younger brother the the short-lived WB sit-com, Kirk. He has also appeared in the daytime drama, The Young And The Restless.
List of Shorts
Other Projects
For Parents Only (1991)
Only You (1992)
A Child Lost Forever: The Jerry Sherwood Story (1992)
Lake Consequence (1993)
The Young And the Restless - TV Series (1993)
In The Best Of Families (1994)
One Woman's Courage (1994)
Dragonworld (1994)
Corrina,Corrina (1994)
Indictment: The McMartin Trial (1995)
Babe (1995) - voice only
Tom And Huck (1995)
Hellraiser: Bloodline (1996)
What Love Sees (1996)
The Shining (1997) - with Steven Weber and Rebecca DeMornay
Touched By An Angel - TV Series (1997)
Recess (1997) - Gus Griswald (voice)
Emma's Wish (1998)
A Bug's Life (1998) - voice only
Go (1999)
The Haunting (1999) - voice only - with Liam Neeson and Catherine Zeta-Jones
Incest (2002)
---
Community content is available under
CC-BY-SA
unless otherwise noted.