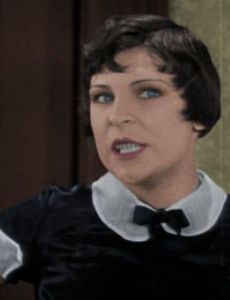 Biography
Character: Various
Birthday: November 30, 1908
Place of Birth: Puebla, Mexico
Date of Death: 1995
Place of Death: Port Coquitlam, British Columbia
First Short: Thundering Fleas
Last Short: Pups Is Pups
Number of Shorts: 7
History: Clara Guiol was an American Silent Film actress possibly best known as her work as a female foil in the Laurel and Hardy films at Hal Roach Studios. She was born Clara Mildred Guiol on November 30, 1908 in Puebla, Mexico. Not much is known about her life and career. Her brother, Frederic Lawrence Guiol, was a Hollywood writer and director who worked with Laurel and Hardy on several films.
Nicknamed "Babe" and "Chili" through her career, Guiol made over thirty movies in her lifetime, including "Feu mon oncle" (1930) and "Chasing Husbands" (1928). She passed away in 1995 in Port Coquitlam, British Columbia, Canada. She was 87 years old.
List of Shorts
Other Projects
Coming up
---
Community content is available under
CC-BY-SA
unless otherwise noted.