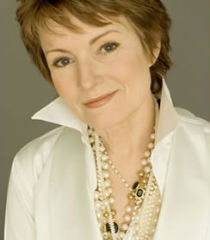 Biography
Character: Tommy "Butch" Bond, Waldo
Birthday: September 16, 1944
Place of Birth: Wilmington, Delaware
Date of Death:
Place of Death:
First Short: The Little Rascals (animated series)
Last Short: The Little Rascals (animated series)
Number of Shorts:
History: Betty Jean "B.J." Ward is an American actress. Some of her notable roles include Velma Dinkley in various Scooby-Doo projects and Betty Rubble in several revivals of The Flintstones. She also provided the voices for Tommy "Butch" Bond and Waldo in Hanna-Barbera's animated adaptation of Our Gang.

List of Shorts
Other Projects
The Bugs Bunny Show (1960)
Spider-Man (1981)
Smurfs (1981)
G.I. Joe: A Real American Hero (1983)
The Incredible Hulk (1982-1983)
The Chipmunks Go to the Movies (1983)
My Little Pony (1984)
Pink Panther and Sons (1984)
SuperFriends: The Legendary Super Powers Show (1984)
The Jetsons (1985)
The 13 Ghosts of Scooby-Doo (1985)
Popeye and Son (1987)
DuckTales (1987)
The Flintstone Kids (1986-1987)
Daffy Duck's Quackbusters (1988)
Superman (1988)
The Real Ghostbusters (1987-1989)
Tiny Toon Adventures (1990)
Darkwing Duck (1991)
Yo Yogi! (1991)
Tom and Jerry: The Movie (1992)
Tom & Jerry Kids Show (1993)
The Flintstones (various spin-offs) (1992-1998)
Batman: The Animated Series (1995)
The Real Adventures of Jonny Quest (1996-1997)
Scooby-Doo (various spin-offs) (1997-2002)
Scooby-Doo on Zombie Island (1998)
The New Woody Woodpecker Show (1999-2001)
ER (2002)
Curious George (2007-2012)
---
Community content is available under
CC-BY-SA
unless otherwise noted.