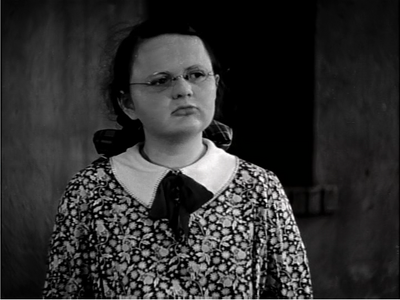 Bio
Artye is a bookworm that rarely seemed to show up in the neighborhood. Perhaps she was too busy sticking her nose into books. In The Pooch, she's seen walking around and reading simultaneously. She bumps into Stymie Beard and comments on his inability to read. She was part of Miss Crabtree's class, alongside Jackie Cooper, Farina Hoskins, Chubby Chaney, Mary Ann Jackson and others. In Teacher's Pet, she falls victim to a pea-shooting Jackie.
Artye was played by Lea Artye Folz.
Shorts
Community content is available under
CC-BY-SA
unless otherwise noted.